Remember this? "The Chastisement of Ellie Maye"
As I recall, this was one of the first features with Ellie Maye, and you can see how bratty she was taking her punishment across those red teen cheeks of hers! From memory, she wasn't much past 18 when she was filmed, you can almost feel how soft & vulnerable her bottom was at that time! & she HATED being punished… I was at this filmshoot and she was there for the cash, which made seeing her punished all the more satisfying!!!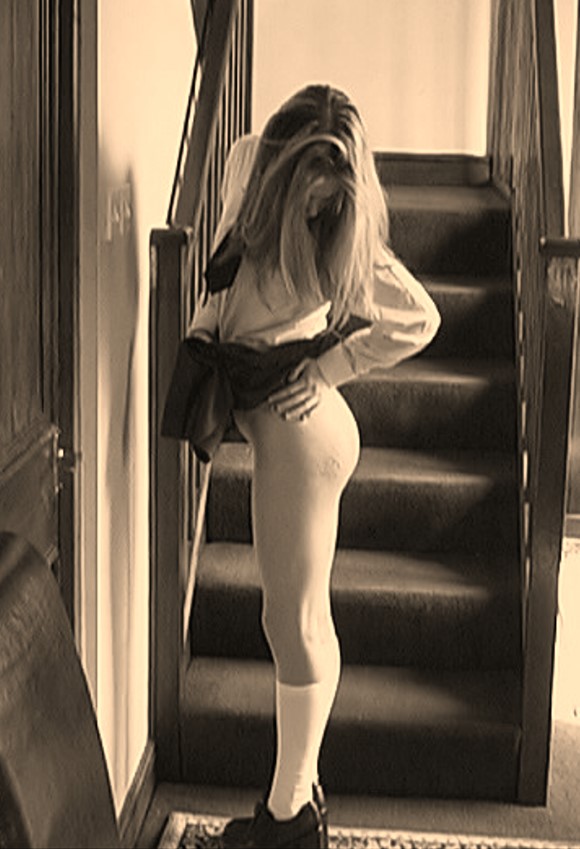 Check out the bonus pics below – these are of course available from SpankingMags
These are from my SOL Collection – Following that I have made a new clip available from my other blog.

Click on the amazing FREE Clip below which is now for readers here
Seeing these FREE Spanking classics of Ellie Maye
it's not hard to understand why she was so popular in the past!
This reminded me of an American girl I really liked – "Darling" by name, darling by nature, & what a wonderful pair of spankable cheeks she has! However, Darling is a fetish model that has appeared at a few websites. Check out these pics from this fine movie she did a few years back with BadTushy.com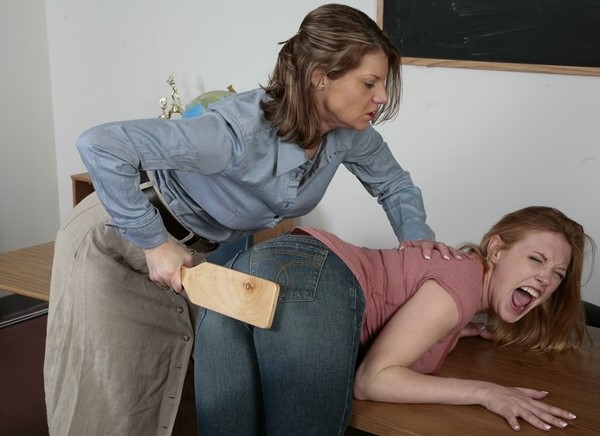 See bratty Darling getting a damned good paddling against those fantastic red wide cheeks! mmm!
*****************************************
Finally for today, I thought I'd share these pics of the the most precocious & lovely brat, Samantha Woodley. Gorgeous, stunning, and plenty of other superlatives from the Chief… she's all that and more! Firm Hand Spanking have this extensive photo gallery and movie if you go back a few years and sort out her archived content! Check out the sample pics I got below for yourself, hope you like the reminder… wow!
OK, that's all I can handle for now…these girls and their reddened bottoms sure are looking mighty pretty!
Back soon with some brand new updates just released…
Regards, Chief.