It's that time of the year when I update my blogs with some "best of" and "favourite" posts from each month… it's been quite an eventful year on this blog and I'm sure you'll love this mega post that sees out the old year here and welcomes 2013… have a great new year's evening everyone… and above all, stay safe but have fun 🙂
**********************************************
JANUARY- Volleyball Ass
Just thought I'd share with you a new passion of mine, watching *ahem*  female volleyball… not the beach volleyball, oh no, that's too obvious… and willcome into its own this summer olympics… but college and state volleyball, can you work out why? Enjoy these selected images from around the internet all carefully placed here for your easy access! I won't even think about imagining that these girls might need a spanking, but I shall ensure that at my next film shoot I get a girl dressed up like this and… oh my "Trouser Arousal!" – oops!
 Anyway, now that you've had your fill of college volleyball ass and such… check out this amazing rally I found on my tour of the internet… gotta love the Chinese commentators, they understandably get excited as this rally carries on! Have fun… from a converted female volleyball fan, Chief!
& finally, this image below, does it look like to any of you that this is Veronica Ricci? She sure looks similar! I have provided a few galleries from Clare Fonda's sites for your comparison! Enjoy finding out! 🙂
Click images below for some sample galleries and decide for yourself about this beautiful spankee!
Check the sites these were taken from the galleries for more Veronica or you can view everything of her via Clare's amazing CLARE FONDA PASS network at a fraction of the combined costs
***********************************************
FEBRUARY – Back from the cold
Brrrr… I'm still shivering after a week away, all thermalled out, layered up to the hilt and out skiing in "Les 3 Vallees" the largest ski area in the world… there are actually now 4 valleys so it's even bigger (awesome skiing up at Val Thorens with record snowfalls, by the way!) … anyway, won't bore you with it, I of course skied like a God and owned everyone near me 🙂
Yes… I did manage to avoid the Fashion Police! But I didn't care as I wanted to remain toasty!
(below) some images of the snow laden resorts and heaven like feeling of being above the clouds!
**************************************************
OK, enough of that, this was why I wasn't updating this blog, or any other, for that matter! However, I still had email access every now and then, and managed to keep in touch with a few girls that will soon be appearing in my latest film shoot.. and I have already pencilled in another new hottie unseen before, which I am excited about… these are gonna be the raunchiest scenes I'll ever have shot and I just know they are going to be "mega"! Anyway, onto catch up time and I there has been so much I've missed so it's like an avalanche (see what I did there?) of spanking fun all at once!
Let's start at Punishedbrats.com as watching the awesome Ten Amorette got me all agitated in the Trouser Department, she is built for being spanked and no doubt ploughed long into the night by her handsome strong fella… but that would be another (rather interesting) story…. for now, just check out her addictively viewable strong butt and those legs that look like they could crack a walnut (I really want to see Ten in some sort of female wrestling film, in a very tight leotard, O-M-G!)
The previous movie update, which I should imagine members anytime now will be able to see in full (and I can't wait!!!) is the conclusion to the gorgeous Taylor Rayne spanked "nekkid" as the day she was born, over David's lap… as calm and professional as ever (how the hell does he do it?) If you see the images below then you'll understand why this girl is in danger of causing many a trouser rumble! *gasp!*
Taylor knows now that if she gets in trouble at school, she's going to be in even more trouble when she gets home and there is no place to hide. In a last ditch attempt to avoid a spanking, she jumps in the shower certain that David won't come for her in there. Much to Taylor's dismay, she is way off the mark and David drags her out for a naked wet bottom spanking.
Click the link here to see the very latest FREE Movie Previews!

*************************************
As I have been away, I thought it only fair to catch up and let you see the double punishment of schoolgirl Danielle Hunt at the hands of Aunty Sarah from the last couple of weeks as she gets a slippering and then a horrible mouth soaping punishment for using fithy potty mouth language! the following films are courtesy of SpankingSarah.com
Sarah gets a report from Danielle's school Head Mistress about the extremely bad behaviour of her niece, she is shocked and determined that the action she will take will be both painful and humiliating for this young lady. She has to go over Sarah's knee for a slippering, first on her white school knickers and then on her bare bottom.  When Sarah slippers a girls bottom she will know all about it, this naughty young lady will not be able to sit down for a few days that's for sure. Has her behaviour improved or are other measures necessary?
YOU CAN SEE A FREE HD MOVIE TRAILER OF THIS PUNISHMENT HERE
Schoolgirl Danielle has just been slippered by Aunty Sarah but she still has not learnt to keep her dirty mouth closed. Sarah decides the best way to give her a nice clean mouth is to fill it with a bar of soap. As you will imagine this does not go down too well with Danielle and so as well as having the soap in her mouth she has to bend over the table, school knickers removed whilst her bare bottom is beaten with a wooden backed hairbrush.
Do not miss this free trailer HERE of Danielle getting her mouth thoroughly soaped!
Sarah's site offer's some of the best F/f spankings from the UK and all at a very reasonable and straight forward price, considering there are a lot of films to choose from, and of course you have the delicious bonus of seeing Sarah getting her comeuppance too (often at the hands of mean ol' Me Stern) – highly recommended… as you will have seen from the latest updates!

***************************************
Oh, before I go (I am about to update my other blog) I have just decided to update the next film which you can see coming shortly at the CLIPS STORE – it's called "Sarnies & Red Bottoms" and stars Jenna Jay and Taylor Richardson as 2 Girl Guides… need I say more? This film will be out most probably Wednesday or Friday at the main site (in HD) but you can download it IN FULL at the AAA Clips Store immediately if you so wished or just wanted to check out a few pervy girl guide spanking films! 🙂
Click image below to access the Clips Store!
**********************************************************
MARCH – All about the ASS 1st 20
Some of you will have no doubt seen my nice little feature on a fave subject of mine, a girl's magnificent ass! Here is a celebration of the 1st 20 "kick ass" images collected from the SpankingBlogg's "All about the ass" section: Enjoy!
1st 20 – in order 1 to 20 – click images to enlarge
with thanks to SpankingBlogg.com for the 20 images
*****************************************************************
APRIL – Spankings from Japan
You all know how I love seeing Japanese girls spanked and listening to them whimper and cry… so today there is a dedicated post to just that, the very laest films to come out from 2 of Japan's best known female spanking sites. These are incredibly sexy girl on girl discipline websites that I'm sure you are all very familiar with, by now, but you might not be familiar withtheir latest films that members from both sites can now view!
From Cutiespankee.com – this is one very sexy new movie update showing a girl in a humiliating punishment as she has just returned from gym class and is still in her very sexy gym pants, she is summoned to a lonely classroom where she is ritually humiliated and spanked where no one else will hear her whimpering cries! Check out this hot schoolgirl spanking update below:
Click here for a free movie preview & the latest updates!
*******************************
Also from Japan, there is the highly rated Hand-Spanking.com – which only features what it suggests… hand spankings! Often OTK spankings by women on women, like the previous site it is only an F/F orientation and focusses on schoolgirl, domestic discipline and workplace punishments – and the best thing is that there are no crossovers with girls, I have checked and I'd have to say that each site maintains their own stable of girls, which is a great as it is well worth checking out both sites and this exclusivity is a real bonus! Hand Spanking have far better English translations, but at CutieSpankee you still get to understand what is going on! & of course, girls at both sites cry and whimper as only Japanese females can! (it's addictive to watch!) See the latest movie update below and I have also cut some images taken from the domestic discipline revenge film so you can see the quality of the actual playback, which is excellent!
A very upset and mad niece confronts her aunt about the past due rent, which as the cause of her own previous embarrassing punishment by the landlady who spanked her and got a month's rent there and then! The aunt admits she had not paid rent for the past several months, because she owed money to the local loan shark. The niece will help her aunt out if she agrees to be spanked and do EXACTLY as she says, whether it's to relieve stress or just plain punish her aunt for putting them both into this situation in the 1st place! This is the 2nd movie in the "Unusual Room Mate" series!
Lovers of older attractive women getting their comeuppance from younger girls will REALLY love this film!
Images below are taken directly from the film!
There is currently a free movie preview at the extensive tour pages HERE
Thank you for taking a trip to Japan with me today…
Seeing these F/F punishments are always worth a look 🙂
***********************************************************************
MAY – European Spanking  Galleries
Just a quick post as I have mentioned on my other blog, things are really busy and I am not here as often as I'd liek to be, so here are a select few galleries of films I have loved watching, and fortunately, the sites in question have galleries, some are from the most recent updates… and others are a few of my personal favourites, so you get a nice overview of what each site has listed! Enjoy… there's 100's of images from these sites to check out!!!
All above movies courtesy of Girls-Boarding-School.com
**********************************
For longer films with often a severe twist on things, I really do like watching films from Lupus Spanking – yes, the dialog is usually Czech throughout, but the more than adequate English translation provides us with teh backdrop to what is going on… and it's all beautifully shot and some of the best corporal punishment out there without being overly sadistic… below are a few faves of mine that I have stored on my hard drive – click image for the relevant galleries:
More previews  >> All above films  courtesy of Lupus Spanking
*******************************
Finally, a site that is often overlooked and it really shouldn't be… so I have saved this til last. It originally starred Headmaster Tom's other half, Sophie… and she starred in over 30 films on this site but they broadened this to include some really good punishment films of other very naughty girls, it covers all manner of scenarios and F/F boy girl etc… all implements are used, I have selected some of my faves along with a few of Sophie herself who has a most spankable bottom indeed!
All above films courtesy of Spanked Cutie
****************************
*** Advertisement ***
Check out all the latest one off payment films including the newest film in full of Sarah Gregory's spanking from Triple A at their dedicated Clips Store – download the film you want to see and that's it – simple, no memberships and a full range of films added on a regular basis including some exclusively available only at this store!
& don't forget our other clips store bringing you a selection of spanking films personally chosen for this store
******************************************************
JUNE – Lupus Film review "Great Expectations"
In between watching the football on the Euro 2012 tournament and drinking excessive amounts of beer, I had checked out the home page of Lupus Spanking to discover the film that I was chatting to Mishka about when she filmed with me is now out on that website for members. I think it was only released previously as a DVD or found in the Lupus Dreams section, well… now that it's available to all… I can also add a few "behind the scenes" info myself at the end as this was 18 year old Mishka's very first spanking and sex film she ever did… & "boy" does she look so innocent (well, as she told me… she was at that time!!!) This film isn't as brutal as some with excessive canings and such, although the spankings are hard, in fact they are severe enough to leave both girls with very visible red tell-tale marks… Check out some preview images and of course there is also a free clip that I had uploaded a while back which you can also see again (it's quite good!)
Great Expectations – this is a film based on the 1980's (my favourite period) in former communist Czechoslovakia – the folks at Lupus love making period spanking and punishment movies and are better at this than anyone! Of course, the site has a decent English text translation and sub titles are the norm so we don't get to miss the dialogue or storyline either but I shall attempt to let you know what it's about!
"The Great Expectations" movie is about what happened from behind the Iron Curtain, with the environment of a youth organization of the Communist party and their training campus. What would happen in a building full of young girls in uniforms being guarded by one nasty spinster-like governess and a young, handsome medical student? This question and many others posed like "What could happen behind the closed door of a dorm room, after showertime, where the girls would "accidentally" read forbidden bourgeois pornographic magazines – something they hadn't seen much of before. Imagine them in their beds, giggling over the nasty pictures and trying to immitate what they saw for the first time in their life in photography… as up until now these naughty tarts were only doing something like this with the local boys in the night hidden behind one of the collective barns!
As you will have seen, with their pyjamas removed, the girls curious hands and tongues started to explore each others' young bodies until the door flung open with the furious governess outraged by what she had seen. She immediately took justice into her own very capable hands… but more was to follow as she wanted the girls to have a humiliating medical examination to see "what was wrong" with such lustful creatures!
Of course this doesn't go to plan… now lovers of sex and spanking films will really get this as you can imagine a hunky medic taking advantage of the girls once that prudish Party governess disappered… and of course these girls didn't mind one little bit… as you'll see below!
the girls soon work on the medic and tempt him with their willing young bodies… seeing 18 year old Mishka with her legs in the gyno chair spread like that… how could he resist? & both girls practice what they had read in those filthy magazines, taking turns to gobble his excited cock and allow him to bury it deep inside them as they watched each other getting pleasured!
That is until once again… they are caught by the shocked and extremely pissed off governess… this time, with her Communist Party issue camera she took evidence of this disgraceful breach of trust and had the medic fired immediately then gave both these girls a proper punishment thrashing that left them snivelling and crying as their pert young bottoms were given the wooden ruler with a ferocious tempo!
The girls plead with her not to punish them so severely…
However, this doesn't work as you'll see below!
Click below to view the special FREE preview clip of this fine movie!
CLICK HERE to view the full film right now!

*******************************
As I said, having talked to Mishka, and from what she told me, this must have been one of her very first online films, she was a little over 18 at the time and answered an ad for a role with Lupus in the local paper in Prague. She had never really quite fully understood what was to come, but took her punishment and the modelling fee and she coped better than many girls, she recalled to me… Lupus do have some severe films… and this film was merely a warm up… I shall endeavour to find Mishka's other films if they are up as she told me she was unable to show her ass for nearly 2 weeks after filming… a combination of first time punishments and their severity! She is naturally submissive and quite naughty… this is now a few years later and films like this hold no fear for her at all! Anyway, don't take my word for it, see for yourself the films on offer at Lupus Spanking
******************************************************************
JULY – The most bizarre Japanese magazine ever?
I came across this on a totally random search for Japanese spanking materials… I shall have to trawl through my history to find the site again, but I went mad downloading the images that I found scanned for public use… I believe this is free to use and can find no pay site links etc to it, but if anyone knows of this manga/hentai type magazine, please do let me know so I can properly credit the company that created these awesome storylines and images… lots of perverse goings on and some spanking… and ALWAYS the gushing damp pants that Hentai artists so love… never under estimate the japanese imagination… no translation needed, I totally got off on this, I hope you understand why too!
Click any image of the storyline, they are big crisp and clear! Enjoy!
************************************************************************
AUGUST – Wet Panty Spankings
Since my spankingblogg has such a crap Google ranking despite still getting in decent traffic… and for the life of me I have ALWAYS had an issue with this, I'm doing a double post from the Discipline Spanking Blog and posting it to both blogs as I am fed up trying to figure out how to sort the rankings, and frankly… am past caring about it. So on with the spanking updates, and if you have already perused my own spanking site today, you'll notice a smashing hot spanking film just uploaded in full starring Sarah Gregory and a very fortunate Paul Kennedy getting to spank her in wet panties!
This was a rather fun film to make and Sarah was a terrible flirt, cleaning that bathroom with her magnificent boobs almost knocking me flying (yes, I was the cam guy in this and I got some interesting angles of this nice little spanking film, perched on top of the toilet looking down, or on the floor looking up… Paul added a great twist by having her panties removed part way through and soaking them… making Sarah put them on again. At first she didn't mind the cold damp pants cooling her red bottom down… but then she realised that it wasn't entirely for her benefit as she uttered "it's gonna hurt, now, isn't it?" – indeed! Spanking a wet bottom you get added friction and that is precisely what happened afterwards. These are my fave type of films, something from nothing and I originally placed this just on the clips store over a year ago and it was an instant hit… well, I have relented and members of AAA Spanking can see the full HD film for themselves now, it's not that long, about 5 or 6 minutes, but it's worth checking it out! There is also a kick ass photo gallery which has been remastered along withthe video image gallery as standard, all in all, an update NOT to miss! I have one sample image below (click to enlarge, this is what members get) and the other images are taken from a free gallery I made available earlier today for promotion.
I love this pic of Sarah looking back…
Below if the official blurb of the film storyline, followed by some promotional images.
Paul insisted that his live in maid, Sarah Gregory, cleaned his house practically naked! She agreed as he paid her so much and who are we to blame Paul for the way he could admire Sarah's more than ample physique? She also knew that if she did something wrong he got to spank her… and we think that she liked this a little too much as she was always getting into trouble! Here we see Sarah take too long cleaning the bathroom so this time it was a spanking with a twist as she was punished in her wet panties to give that added sting! Her white cotton panties were then removed and the hand spankings continued on her moist wet butt… A magnificent sight as the mirror showed off Sarah's facial reactions and her all natural jiggling DD bare breasts with that most beautiful angle of Sarah's spankable butt shot in natural light!
SEE A FREE CLIP OF SARAH'S WET PANTY PUNISHMENT HERE

*******************************************************
SEPTEMBER – A look at Sound Punishment
This site is often overlooked, but not by those that are "in the know" as you'll get to see some great British spanking stars getting some good old fashioned discipline, and happily for me… many punishments are of naughty schoolgirls and domestic punishments of bad girls at home which I of course love watching! Check out these galleries below which show some unique films and exclusive girls to Sound Punishment like the gorgeous Kelly Wilson…
Kelly Wilson gets the rough treatment in the RAF!
Elizabeth Baxter spanked over the therapist's couch…
Schoolgirl Fae Corbin spanked before catching the bus!
maisie Dee is exposed and shamed in this very intimate punishment! (HOT)
& Chloe Rogers gets caned at school for smoking!
Check out all the very latest updates of the films (all in HD) and with FREE previews HERE
*******************************************************************
OCTOBER – Maja, stunning spankable
Every now and then, I go a little stir crazy when I check out the amazing archives to one of my few vanilla sites I am a recurring member of… a sure good sign the site is good, has updated content all the time and a seemingly never ending supply of the best female talent on the planet stripping in front of my very tired red eyes! I am of course talking about MET-Art.com – and here is one example of one girl I just have the spanking (and lustful) thoughts for. Don't ask, she's never been spanked (to my knowledge) but this 21 year old sure has a most spankable bottom and a gorgeous girl next door look that unashamedly gets me hot every time I view her images (and there is an absolute load of them at this site… fortunately! Ladies and Gents, I give you Maja A
This is Maja A – comes with a severe Trouser Arousal warning for gentlemen everywhere 🙂
These first few images are lower quality but they are still of a size you can fully appreciate her stunning natural beauty!
Not convinced yet? Take a look at another great set, a few choice images of Maja for your viewing pleasure
Maja is such a natural beauty that posing naked and close up is no problem, they also used little air brushing on such a beautiful girl next door look which would be ruined by excessive over refining! More fantastic erotic shots of Maja below!
As promised a few images that are actual members area size from the following set, you'll get the idea and of course there is a ton of other image sets and movie clips of beautiful Maja inside the main site HERE
************************************************************************
NOVEMBER – Mishka in the wheelbarrow position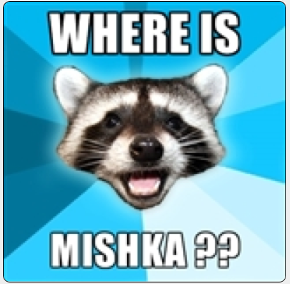 This is part 4 of the "Wheelbarrow" fantasy series – the next film is with the adorable, but alas, already retired "Spanking" actress… Mishka Devlin. & it's the continuation of the series where, this coming week, members will be able to download the full HD film of her dressed as a schoolgirl next door type wearing a crisp light blue gingham dress… and she gets the bath brush across that pert behind of hers and some lingering and loving dollops of cream rubbed into her bottom whilst her dress is hiked up, her parts fully splayed (not wearing knickers… so naughty!) and all with a big beautiful grin on her face *sigh*
Some teaser images are below… and if you can't wait, see what film is currently, or is about to be my best seller at the CLIPS STORE this week… oh , yeah, it's this one… Already available as a special one off cheap download! "Yay!"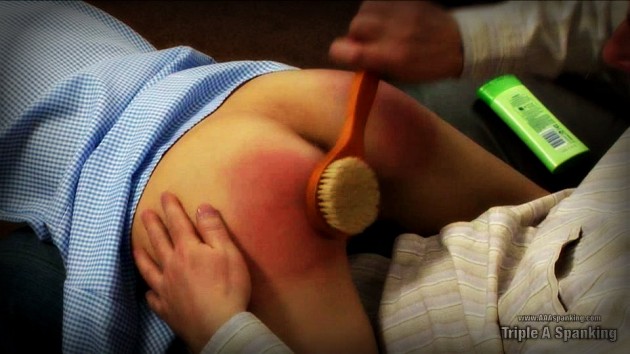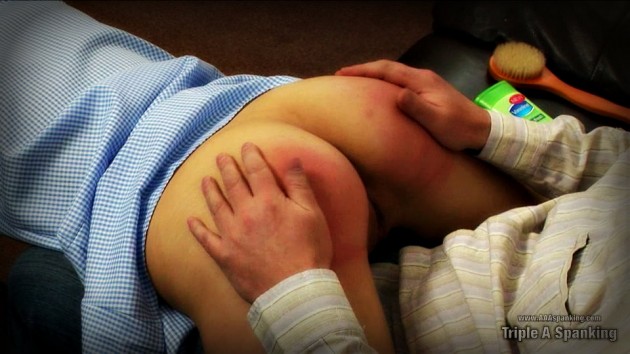 For the full list of films available as one off downloads – go to this link or click on the banner below

*************************************************************************
DECEMBER – Up to date!
FINAL WEEK AT AAA SPANKING – Loyalty Offer at $8.50/month! Click below for details
I got bored earlier today with my intermittant internet connection, so I made up these fun memes to pass the time, here are the fruits of my pastimes earlier today… enjoy 🙂
************************************************************
Have a great start to 2013 everyone! Back next year 😉