I posted something similar earlier this month at my Spanking Blogg – however, in case you only visit here, I have the latest news on this film as members can now see the entire full film… as well as over 80 additional HQ Image Stills uploaded for members today… as well as the 106 video screens that accompanied the film. & why not? This was a visually stunning movie, hardly surprising since it starred Amelia Jane Rutherford alongside Molly Malone (this was their 1st time they had worked together and are probably the 2 tallest spankee stars in the UK!)
… the chemistry between them was AWESOME, as you'll see in this recently released at AAAspanking.com and also available as an action only HD-WMV version at the CLIPS STORE HERE
Images below compliment the film,  "Unwanted Friendship" – I hope you like them 

These are vastly reduced size stills (members get to see them at 1800×1200 pixels)
Amelia and Molly had grown apart as they now attended different schools. However, Molly would love to rekindle their old friendship so had been stalking Amelia for some time waiting for an opportune moment and excuse to invite herself in and try to rekindle what they once had. Amelia was taken aback on one such "chance enncounter" but invited sneaky Molly in as a courtesy, both girls were Head of their respective schools but there the similarity ended as Amelia now lived in a strict household that promoted discipline in the home to further her advancing education! Molly soon discovered this first hand when the girls bickered and fought and the noise could be heard outside as Amelia's strict guardian arrived home none too pleased! You will see how he dishes out humiliating bare bottom punishments to both girls who dared to shame him with their petty squabbling that the whole neighbourhood must have heard! Don't miss Amelia and Molly's bare bottoms revealed with their panties pulled down in shame, still in their school uniforms, as they are given the strap then the hairbrush for being such annoying spoilt brats!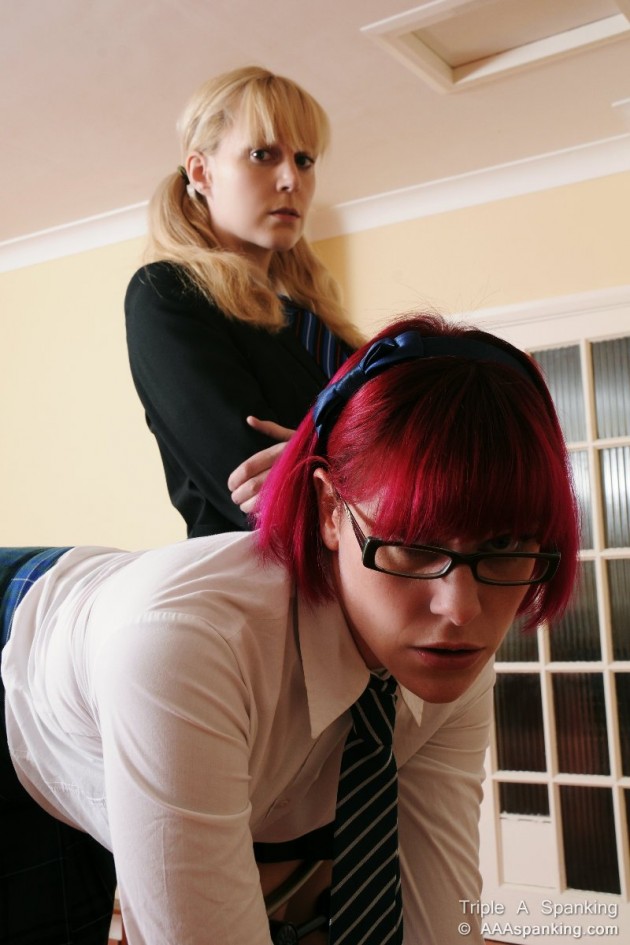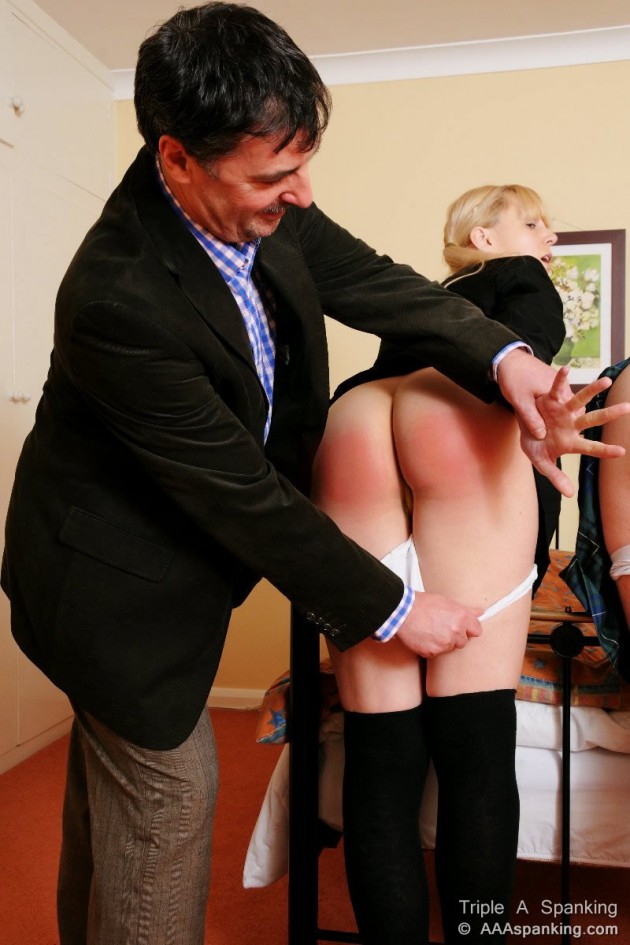 See a free clip of this movie HERE
***********************************************
& don't forget you can see an abridged version, no intro, just the spanking action
(IN FULL) at the Clips Store

******************************************
Here's what is coming this week and very soon, perfect for those with the NEW Loyalty membership!
On Wednesday this week, a special Halloween Spanking Special!!!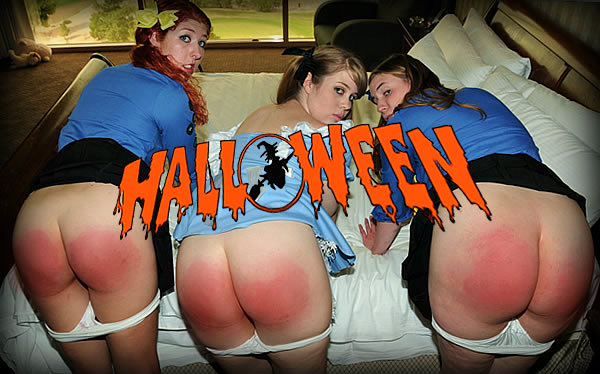 From left to right: Maddie Marks, Christy Cutie & Alex Reynolds.